Food
Healthy eating
Eat a balanced diet with a variety of foods when you are pregnant or nursing.
Fill half your plate with fruits and vegetables.
Choose high-fiber whole grains like oatmeal, whole wheat or brown rice.
Choose heart-health dairy products like low fat milk, yogurt, or mozzarella cheese.
Select lean protein sources like seafood, poultry, eggs, beans, nuts, and seeds.
Stay hydrated by drinking water and other unsweetened beverages.
If you are on a special diet, continue to follow the recommendations of your provider.
Take a daily Prenatal Vitamin with iron in addition to eating healthy.
It you have concerns about your diet, ask your provider for a referral to a registered dietitian nutritionist.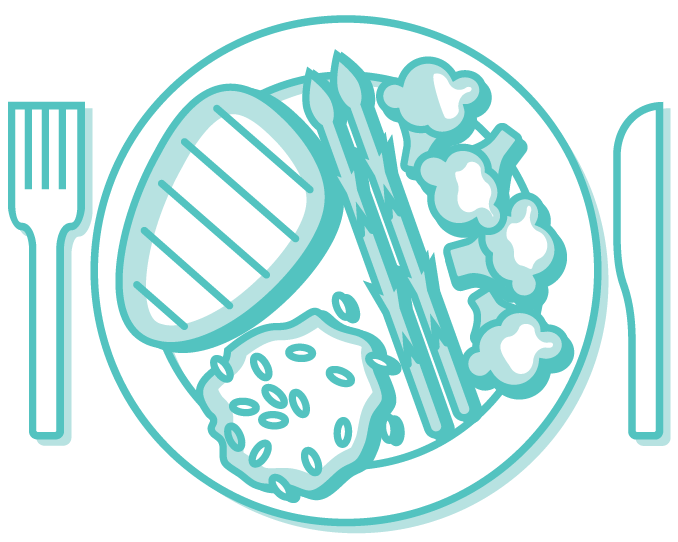 Food safety
Wash your hands with water and soap before preparing any foods.
Wash fruits and vegetables thoroughly before eating or processing.
Avoid cold deli meats and unpasteurized soft cheeses as they may harbor listeria, a bacteria that is dangerous to pregnant women.
Say 'No' to raw or undercooked foods (meats, eggs, fish).
Tell your provider if you have cravings for non-food items like starch, clay dirt, cardboard or ice.
Limit your intake of large fish to avoid ingesting mercury.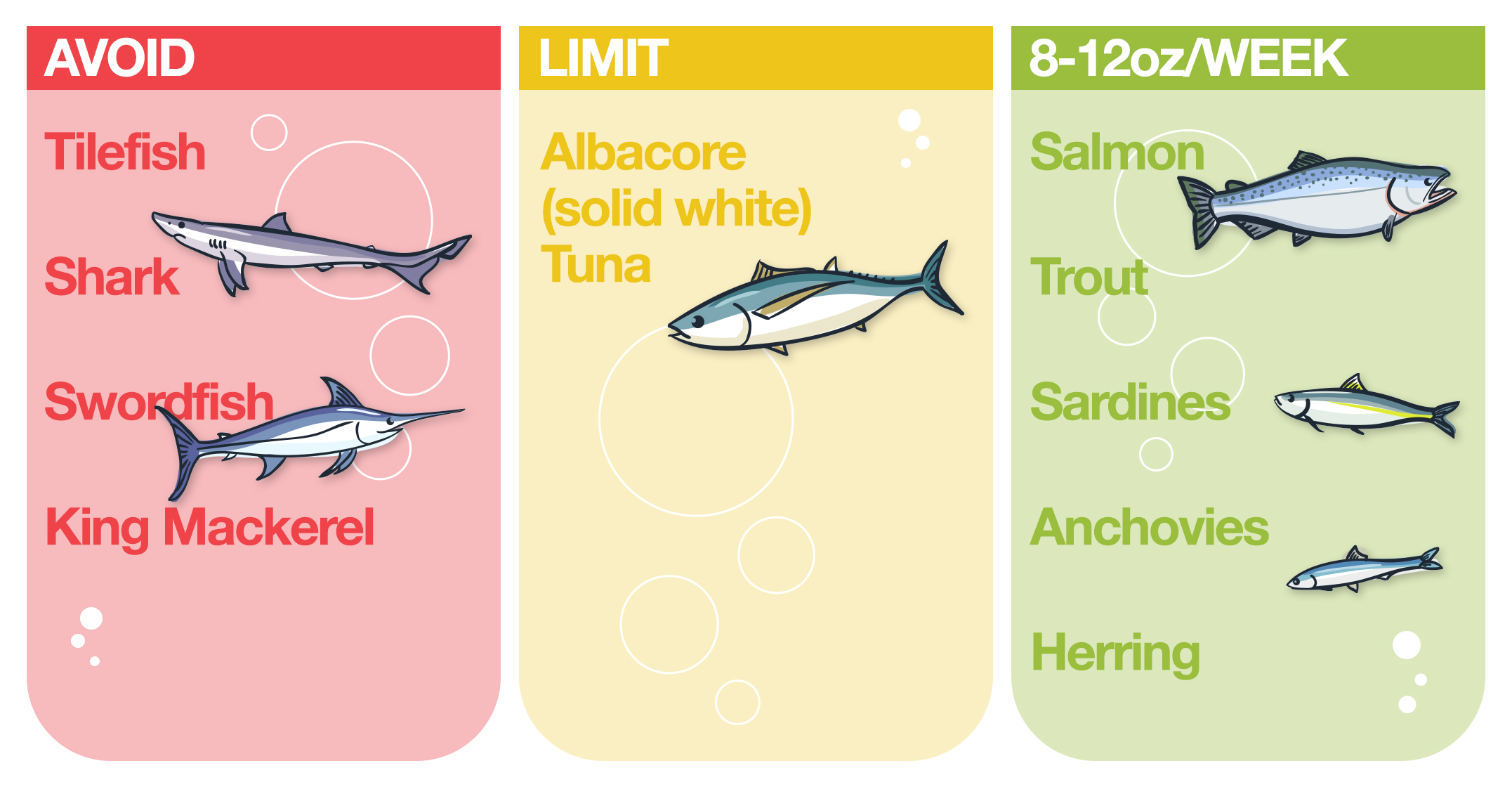 A note on exercise and weight gain
If your provider says it's okay to exercise, aim for at least 30 minutes per day (moderate intensity). Avoid sports or activities with a high risk of falling or collision with others. Ask your provider how much weight is healthy to gain during pregnancy.